Registered Energy Advisors
Licensed by Natural Resources Canada
For New Homes, Major Renovations, Real Estate
 Advice, Design, Certification, and Support for Home Owners and Builders
 Licensed to deliver Home Energy Modelling, Step Code Level Certification, and Airtightness Testing 
Builder Support for New and Renovated Homes to meet BC's Energy Efficiency Regulations, Earn Rebates, Save Money on Energy, Build Equity and Resilience into Your Home
Serving Sunshine Coast, Sea to Sky, and South Chilcotin Regions
St'at'imc & Sḵwx̱wú7mesh Territories, North Shore, Squamish, Whistler, Pemberton, Lillooet, SLRD, SCRD, Bowen Island, Fraser Canyon to 100 Mile House.
Rural and Remote Community Specialists – Other areas served by request

EnerGuide Rating System (ERS)
We deliver the EnerGuide Rating System, Canada's energy efficiency standard

Energy Modelling
We computer model how the home as a system gains and loses energy

BC Step Code Compliance
We're licensed to declare a home's compliance with BC Building Code section 9.36

Integrated Design Process
Collaborating with design-build team for optimal energy performance, lowest cost build

Airtightness Testing
Building envelope testing with calibrated RetroTec blower door.

Team Technical Testing
We deliver custom training and technical support for industry
Why Do We Need Energy Models?
It's practically impossible to estimate what the best-performing cost-optimized combination of exposures, HVAC systems, assemblies, and efficiency measures for a home should be since there are too many interacting variables to consider, even for a simple house. It's a complex non-linear problem that only an expertly operated computer program can solve in a reasonable amount of time. Shape Energy Inc. produces government certified energy models and provides clients with an unbiased, optimized high-performance home specification along with any desired number of cost-effective alternatives to address the diverse requirements of owners, designers, and builders.
It is now or soon will be mandatory to engage a Certified Energy Advisor for new construction and major renovations in most regions of BC.
Single and Multi-Family buildings
Shape Energy is licensed to certify single-family and multi-family residential buildings constructed under part 9 of the BC Building Code.
Selling your home? EnerGuide label it.
If you're thinking of selling your home, it might be the perfect time to get an EnerGuide evaluation. Home sellers pro-actively obtain EnerGuide ratings for their homes and display the rating online and in the property listing.
If you have an energy efficient home, here's why you might want to tell potential homebuyers about your EnerGuide label:
Set your product apart from the rest
Displaying an EnerGuide label will set your home apart from the rest. Homes that rate higher than typical should be proudly displayed. This tells the buyer that a new home was built beyond building code requirements in terms of energy efficiency. And for older homes the EnerGuide label can prove the home energy improvement investments made in the home.
Transparency
Consumers may request that an evaluation be conducted as a condition of sale. Taking the initiative to get an EnerGuide label and displaying it on your listing demonstrates transparency. Buyers appreciate listings that provide full disclosure of any potential issues or concerns. Displaying your EnerGuide label answers questions before they are asked and can speed up the transaction process.
The BC Energy Step Code is the future for BC. It can effectively replace all other residential energy efficiency standards.
BC Energy StepCode
To consolidate BC's fractured high-performance home market, achieve predictable results, encourage innovation, and improve high-performance housing affordability the BC Government has introduced a performance-based energy efficiency standard that allows designers and builders freedom to innovate in design, methods, and materials, so long as performance thresholds are met.
Energy Step Code is designed to continuously advance BC's high-performance home standard in a series of steps over the next decade, culminating in the requirement that all new and significantly renovated homes in BC are Net Zero-Ready starting in 2032.
Today the simplest, most affordable way to achieve leading energy performance with unlimited design potential for your new or renovated home is to simply meet your community's current BC Energy StepCode level. If you want your home to perform better than today's StepCode and "future-proof" it, pick a higher StepCode level all the way up to StepCode level 5's Net Zero-Ready standard, which is practically equivalent to the Passive House standard and likely less costly.
BC Energy StepCode can effectively replace all other home efficiency standards in use today. StepCode gives home owners, builders, designers, and suppliers certainty, consistency, standardization, and time to adapt, which reduces everyone's building costs no matter how simple or complex the project.
About 

Shape 

Energy Advisors
Certified Energy Advisors (EAs) at Shape Energy Inc. are independent unbiased professionals licensed by the Federal Government of Canada to deliver the EnerGuide Rating System (ERS), and to certify that new or significantly renovated BC homes comply with the energy efficiency requirements under section 9.36 of the BC building code. Shape Energy's EAs have deep expertise in home design, construction, building science, construction costs and finance, and the range of products, materials, and assemblies, both traditional and new, that are used across the residential construction industry.
Shape Energy Advisors take a detailed survey of the entire house considering it as a system, model it to understand the interplay of all the energy performance factors of the home in a standard way, and confirm the result by testing the airtightness of the home.  Shape Energy is likely to recommend improvements to the design to make the home perform better as a system for the least cost. Shape Energy can offer a number of optimized recommendations including:
Building envelope assembly details
Correct sizing of HVAC equipment (often these are oversized by contractors)
Sizing, heat gain, u-value, shading, and aspect of windows
Specifications for energy recovery systems
Orientation of the home on the lot
Sizing of planned solar energy systems
Air-sealing and water vapour management details

Exposures of foundations, floors, walls, and roofs

Net Present Value and Break Even analysis of various options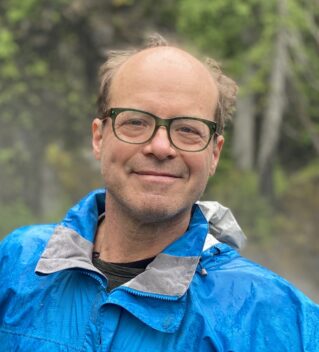 Nigel Protter
Principal Energy Advisor
Nigel earned his technology management MBA twenty years ago projecting the future of BC's electricity grid, our energy-affected industries, and BC Hydro from the intersecting forces of new technology adoption, energy market transformation, and climate change.
Nigel worked with Canada's first independent small hydro developer, Regional Power, contributing to its UNESCO award-winning standard for improved development practice in previously industrialized watersheds with fish habitat recovery and enhancement, visual quality standards, and full-lifecycle First Nations participation and benefits. 
Nigel helped launch BC's wind industry by solving BC Hydro's reluctance to accept large reactive wind farms onto the grid by transferring and adapting Danish wind-hydro grid-integration technology to upgrade system operations for BC's highly dispatchable hydro-dominant generator pool. Later he led development of award-winning, patented wave energy converter technology, and was instrumental in establishing NRCan & Nova Scotia's world-renowned FORCE Minas Passage Tidal Turbine demonstration centre, and  NRCan's West Coast Wave Initiative with the University of Victoria which collects wave resource data and provides surfers with online swell forecasts. 
With Site C and LNG bearing down, Nigel entered the residential energy efficiency market in 2011 when with BC Hydro as the project counterparty, he led the conversion of four remote First Nation communities relying on diesel generation with electrical and structural retrofits to 110 residential and community buildings, re-certifying them all to National Building Code & BC Electrical Code, and connecting them to the grid. 
As CEO of the BC Sustainable Energy Association, Nigel directed BC Utilities Commission interventions on behalf of public interest, developed and delivered energy and efficiency education programs in schools and communities across BC, delivered a pilot MURB energy efficiency retrofit program on behalf of the City of Vancouver, BC Hydro, FortisBC and VanCity, delivered a pilot MURB energy labelling program for the Government of BC, and contributed to a number of residential energy and efficiency technology demonstration projects including an off-grid solar-powered school house. 
Nigel was the clean-tech specialist on Natural Sciences and Engineering Research Council of Canada's (NSERC) Idea to Innovation (i2i) national selection committee awarding large multi-year grants to Canada's foremost university & college research groups commercializing Canada's most advanced technologies through industry partnerships. 
Nigel built his first house at age 18 off-grid near Whistler and lived there seven years while logging, constructing and renovating homes and businesses in Whistler and Vancouver, earning his first degree at SFU, and enjoying the backcountry. The house was insulated tho' not airtight. It had gravity-fed water, wood and propane heat, kerosene and propane lights, propane hot water and refrigeration. Nigel learned the cost of a residential energy budget the hard way making tons of firewood and dragging propane up the mountainside! 
Shape Energy was conceived in 2016 when Nigel trained with the Canadian Home Builder's Association of BC in Net Zero home design, rating, and construction to design, build, and demonstrate a small, beautiful, affordable, net zero-ready home in Pemberton, BC. where he lives with his wife artist Karen Love.